Sound Sleep Dental NY
Oral Appliance Therapy for Obstructive Sleep Apnea
You deserve a great night's sleep every night. If you have obstructive sleep apnea, you probably haven't had one in a while. Please let our dental sleep medicine specialists at Sound Sleep Dental NY find the best way to improve your sleep and overall health with oral appliance therapy. We can create custom-fitting oral appliances, which are great alternatives to CPAP machines that sometimes prove too cumbersome or noisy.
Sound Sleep Dental NY has dental sleep medicine clinics in multiple locations, including:
Astoria
Bay Shore
Garden City
Hoboken, NJ
Huntington
Lake Success
Oceanside
White Plains
Yorktown Heights
See how we can help you get a good night's sleep again without sleep apnea. Call (516) 548-6818 or contact us online now.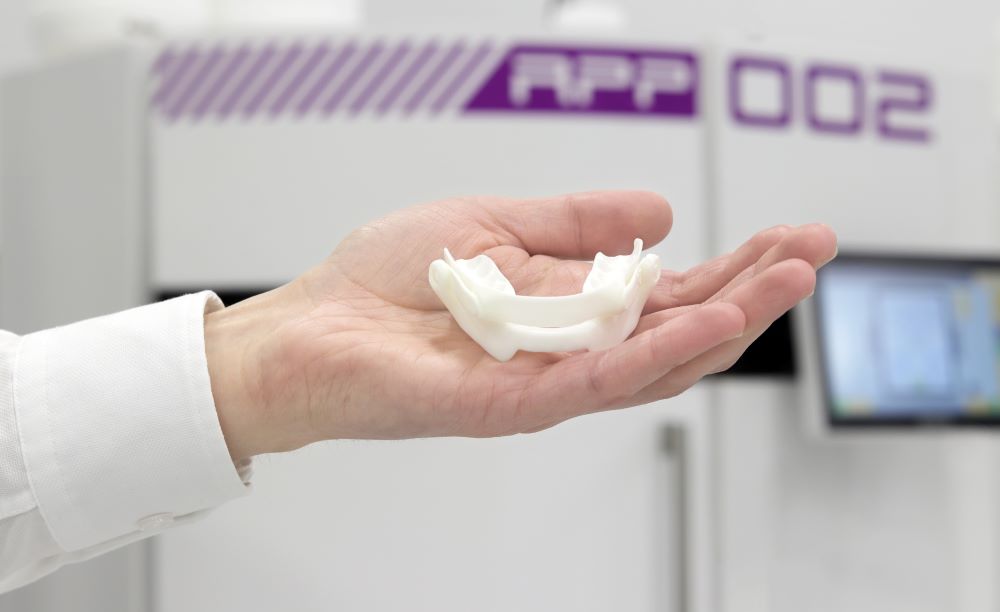 How We Help You Get a Good Night's Sleep
Sound Sleep Dental NY does one thing and we do it well: treat obstructive sleep apnea and related conditions with custom-fitted oral appliances. Our providers, certified by the American Academy of Dental Sleep Medicine (AADSM), work with industry-leading oral application manufacturers — including SomnoDent® Avant™, Panthera Sleep, and others — to customize top-of-the-line oral appliances that comfortably and effectively keep your airway clear while you sleep, ensuring you can breathe unobstructed. A custom oral appliance like a mouth guard, tongue-retaining device, or mandibular advancement device can even stop you from snoring, which can help everyone in your household sleep soundly.
Meet our doctors and specialists who can create custom-fitted oral appliances:
Do You Need Oral Appliance Therapy?
If you've been suffering from poor sleep but aren't sure why, then it might be that you're tossing, turning, and generally uncomfortable due to obstructive sleep apnea.
Common symptoms of sleep apnea include:
Snoring
Waking up frequently
Gasping for air
Feeling tired right after waking up
Daytime exhaustion
Memory loss
Speak with your primary care provider or doctor about your symptoms and ask them if you might have obstructive sleep apnea. If you haven't spoken to your doctor about sleep apnea but our specialists recognize the typical symptoms of it, then we will recommend that you talk to your medical doctor for testing and diagnosis. If your doctor diagnoses you with sleep apnea after further evaluation, our specialists at Sound Sleep Dental NY can then provide a custom-made oral appliance to address it.
How Affordable is Oral Appliance Therapy?
Sound Sleep Dental NY works with a network of private medical insurance providers to make our dental sleep medicine and oral appliance therapies highly affordable for as many people as possible. If your doctor has diagnosed you with sleep apnea and recommends oral appliance therapy, then your medical insurance should cover the costs. Although every policy is different, we can say from our experience that most medical insurance policies cover these important sleep apnea treatments. For more information about insurance coverage, please feel free to talk more with our admissions team.
Discover the Benefits of Dental Sleep Medicine Today
Don't lose another night to poor sleep caused by obstructive sleep apnea. Discover the benefits of dental sleep medicine by coming to Sound Sleep Dental NY. With a custom-fitted oral appliance, you could enjoy a wonderful night's sleep before you know it!
Please call (516) 548-6818 now to learn more about dental sleep medicine from our specialists.
Conveniently
Located Offices
Garden City

990 Stewart Ave Lower Level

Garden City, NY 11530

Get Directions

Lake Success

1 Dakota Dr Located In 1 ProHEALTH Plaza Suite 115

Lake Success, NY 11042

Get Directions

White Plains

244 Westchester Ave Ste 401

White Plains, NY 10604

Get Directions

Yorktown Heights

331 Downing Dr

Yorktown Heights, NY 10598

Get Directions