Bruce Valauri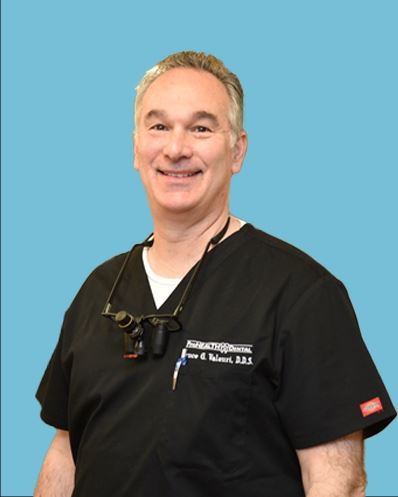 Bruce G. Valauri, Board Certified Prosthodontist, is a 1983 graduate of New York University College of Dentistry. He completed his General Practice, Prosthodontic and Maxillofacial Prosthetic residencies at the New York Department of Veterans Affairs Medical Center in 1987.
Dr. Valauri is a Diplomate of the American Board of Prosthodontics (ABP), a Fellow and Past President of the American College of Prosthodontists (ACP), Fellow and Past President of the Greater New York Academy of Prosthodontics (GNYAP) and formerly the Director of the Graduate Prosthodontic Residency program at the New York VAMC.
He is proud of the opportunity he had to provide Care for our Veterans. Over the past 28 years, Dr. Valauri has lectured nationally and internationally in the areas of implant prosthodontic biomechanics, complete dentures and maxillofacial prosthetics.