Check out the Excitement From LIC Family Fun Day!
Category: News
Posted On:
Written By:

ProHEALTH Dental
Success! Thank you to everyone who came out to see our new office and meet our dentists, along with the Mount Sinai Pediatricians. We really appreciate you beating the rain to celebrate Children's National Dental Health Month with us last Sunday. We hope that you learned a thing or two about good oral hygiene, all while having a great time. We know we did! We look forward to seeing you on your next visit!
Check out the recap pictures below: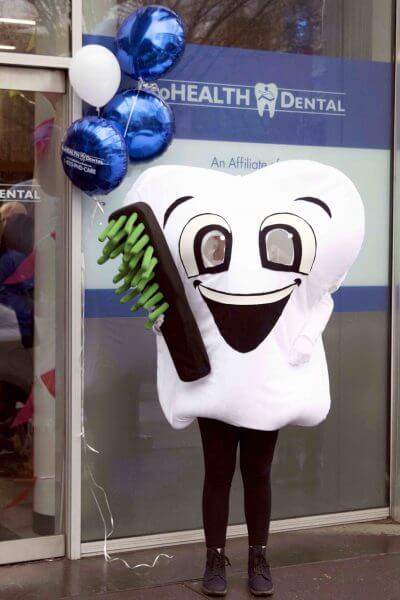 Marty Molar welcoming all our guests on Family Fun Day.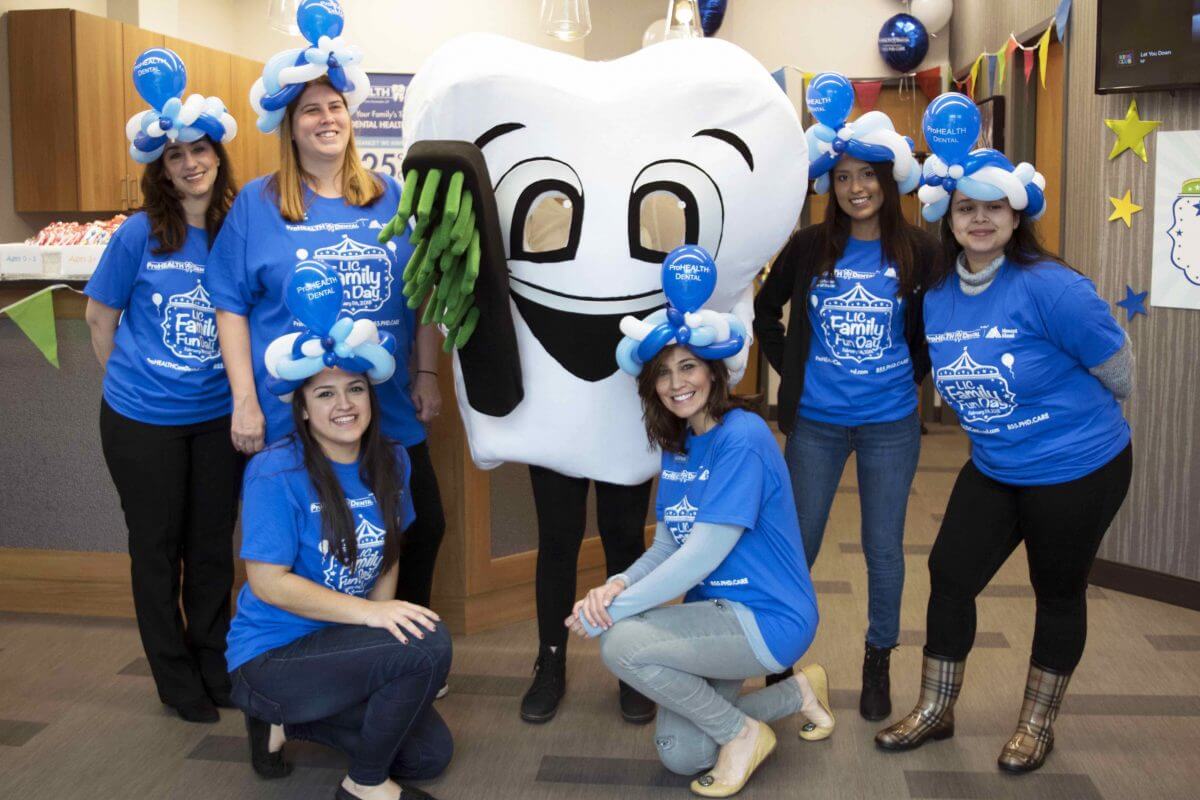 The ProHEALTH Dental Staff with Marty Molar.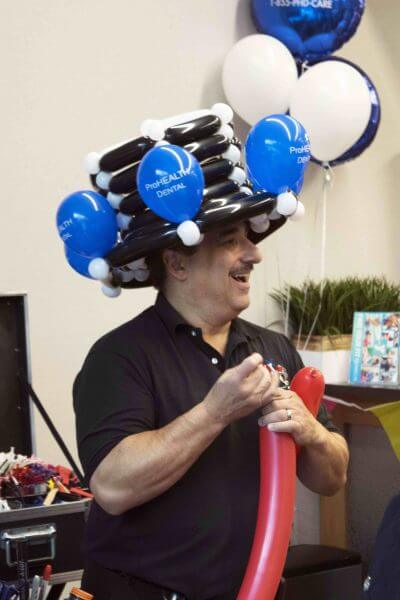 Nick the Balloonatic in his ProHEALTH Dental gear.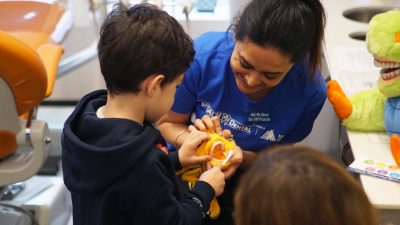 Dental residents from the Icahn School of Medicine at Mount Sinai teaching kids how to properly brush their teeth.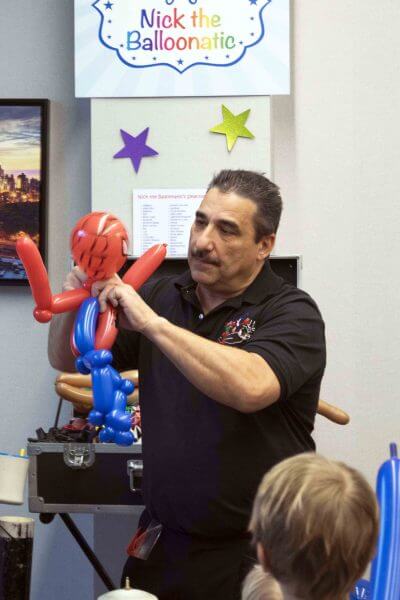 Nick the Balloonatic putting on a show for the children. The most popular balloon of the day was definitely Spiderman.
Norton Travis, ProHEALTH Dental CEO, Dr. Neil Karnofsky, ProHEALTH Dental Chief Dental Officer/Managing Partner, and John Pfeil, Mount Sinai Department of Dentistry Chairman/Program Director General Practice Residency.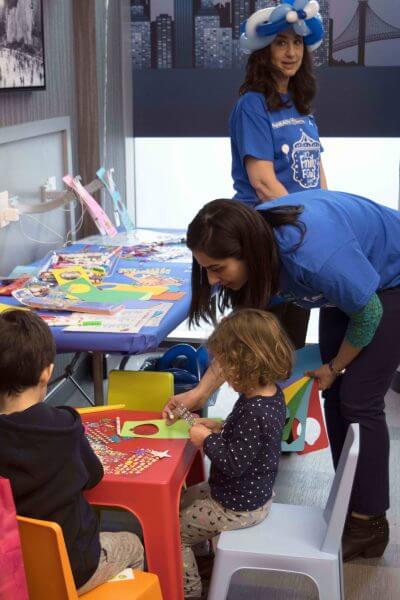 Craft time with the Mount Sinai dental residents!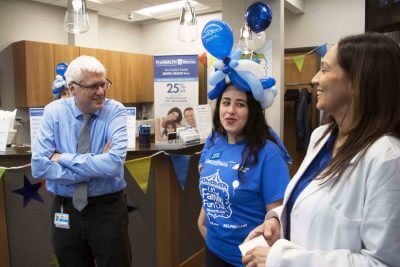 ProHEALTH Dental LIC's Chief Dental Officer, Dr. Andrea Perez with Mount Sinai Department of Dentistry Chairman, John Pfail enjoying the day.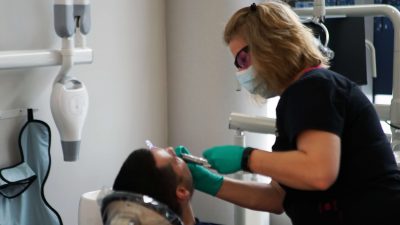 Hygienist, Kathleen Skarka, educating parents about oral cancer and utilizing the latest technology to provide free screenings.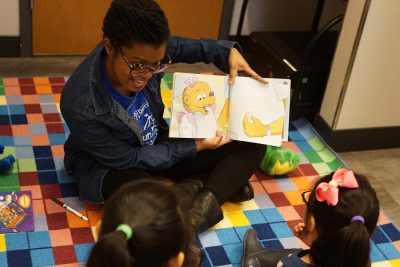 Storytime while Mom and Dad were getting oral cancer screenings.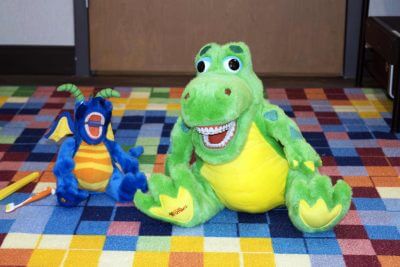 Al E. Gator and Lil' Magi Dragon helping out during storytime.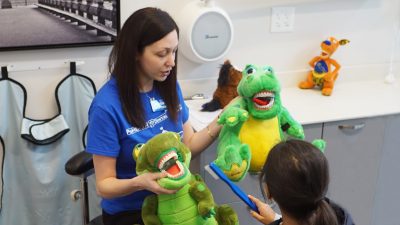 More Brushing Bonanza fun!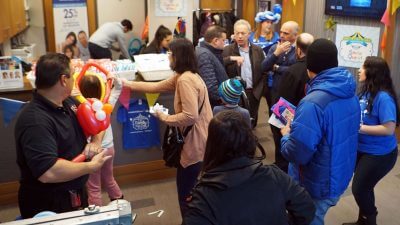 What a day! LIC Family Fun Day 2018 was a huge success. Thanks to you all!